---
Security Caging

for any industry, anywhere.
At SecurityCaging.com, we solve problems of storage, organization, safety, pilfering, restricted access, and more.
Our product delivers a strong deterrent to intrusion, is durable, and provides a high-end, professional appearance. SecurityCaging.com is always the right choice. When you don't want to leave security to chance, rely on the reputation of International Vault, our parent company, with almost 4 decades of experience supplying modular vaults and physical security solutions to clients, worldwide.
Security Caging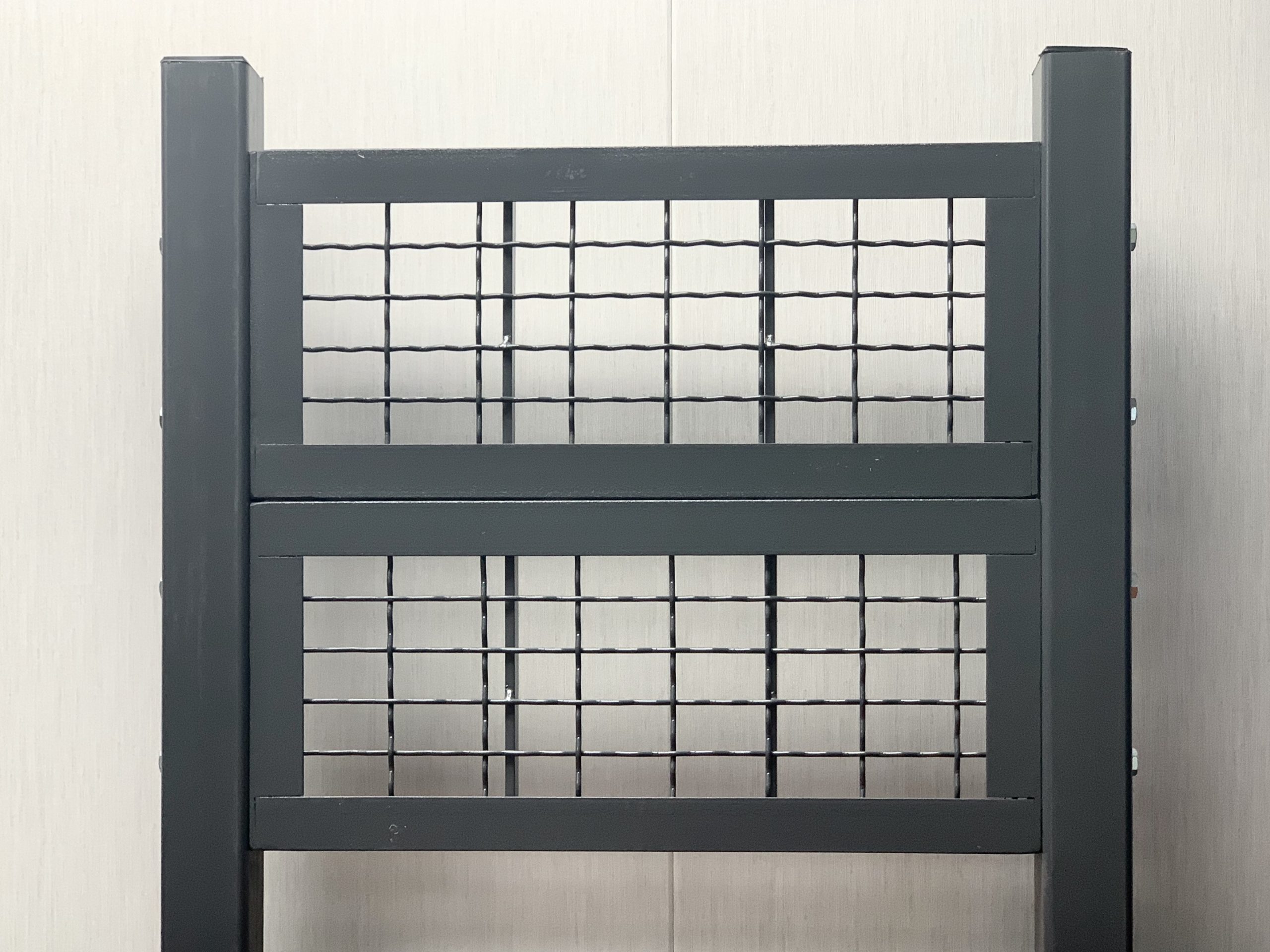 Woven Wire Mesh
Woven wire mesh partitions are a great wire mesh option for high security! Offering many options, this wire mesh is customizable and adaptable to a variety of industries.
Types of Woven Wire Mesh:
2″ x 1″ 10 Gauge Woven Mesh
1 1/2″ 10 Gauge Woven Diamond Mesh
2″ x 2″ 6 Gauge Woven Mesh
Industries that rely on Woven Wire Mesh solutions:
Warehousing
Data Centers
Tool Cribs
Secure Valuable Storage
Machine Guarding
Many more
PANELS
Consisting of horizontal, vertical, and center reinforcement members, this mesh type is woven into a diamond pattern and secured to the perimeter frame.
Flex Panels

Two 8″ – 16 gauge hot rolled sheet steel punched and formed. Corner angles for bolting to adjacent panels and securing to floor
Adjustable coverage from 3″ to 12″

Adjustable Panels

10 gauge wire mesh panel welded along sides
Corner angles for bolting to adjacent panels and securing to floor
Adjustable coverage from 3″ to 14″
DOORS
Hinge doors, Hinge Dutch doors, and Sliding doors are all available in woven wire mesh in a range of standard and custom sizes.
All doors come with standard mortise style cylinder lock. Other options include:
Padlock Hasps
Magnetic Locks
Electronic Strikes
Push Bars for Emergency Egress
Self-Closing Devices
Service windows are also available for added convenience and accessibility. Slide-Up and Fold-Down styles available.
POSTS
Corner Posts
Adjustable Corner Post

For corners other than 90 degrees

Line/Stiffener Post

For additional support and security
Our expert design, engineering, and installation crews are ready to secure your business, no matter the application. Contact us  or call 919-742-3132 to discover the endless security caging options to outfit your facility!