Modular, Wire Mesh
Cage Solutions
Police departments are all familiar with wire mesh vehicle caging and vehicle partition panels. These prisoner transport safety measures keep officers and prisoners safe by preventing the possibility of injurious conflict during transport.
But did you know that wire mesh cages and partitions offer an affordable range of resources for police departments beyond vehicle enhancement?
From Evidence Storage to Holding Cells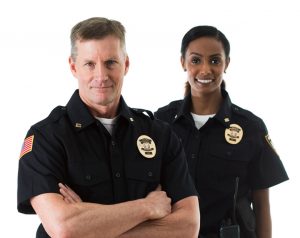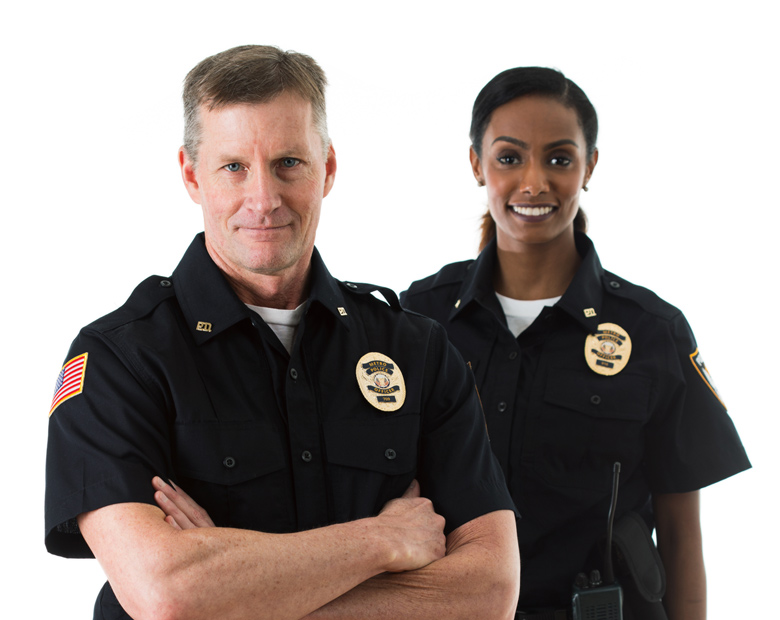 Wire mesh partitions offer an affordable, secure solution for creating or expanding evidence storage areas. Evidence or property rooms must securely store seized and stolen property as well as evidence to be used in court.
A common problem in evidence areas is that the mass storage of personal effects, often in cardboard boxes and envelopes, creates the perfect environment for mold, if the air is stagnant and the ambient humidity high enough. Mold can make working in evidence storage areas a health risk for the officers involved.
Wire mesh partitions deliver an unexpected benefit. Wire mesh enclosures allow for airflow from the surrounding environment, as well as light. As long as the HVAC, air filtering, and lighting of the surrounding facility is adequate to prevent mold, the evidence storage area enjoys the same benefit.
Short term holding cells or detention cages are another effective use of wire mesh partitions and panels in police work. Wire mesh offers total design flexibility, allowing each department to make the best use of available space. The flexible, modular nature of detention caging delivers a durable enclosure resistant to the destructive behavior of those brought into custody.
Wire cages can include secure doors, wire ceilings be configured to stand-alone or be integrated with existing walls and ceilings. Their use is appropriate anywhere law enforcement must hold offenders awaiting processing or transferal into county or state lock-up, including courthouses and police stations.
Another law enforcement use of security caging is the construction of gear lockers and fast-access weapons lockers and ammunition storage areas. Rated for use in TA-50 military lockers, wire caging is ideal for police use also.
Security Qualities of Wire Partitions and Caging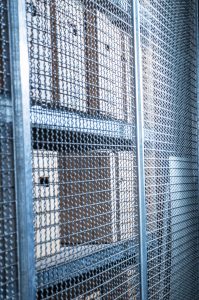 Wire mesh is superior to sold barriers, bars, and chain link.
Wire mesh cannot be easily cut. The many woven links are difficult and time consuming to breach.
Wire mesh cannot be easily damaged, even withstanding sledgehammer assault.
Wire mesh provides for high visibility and allows for the free and clear flow of sounds.
Wire mesh works well with security cameras, smoke and carbon monoxide detectors.
How Security Caging Can Help
At Security Caging, we deliver custom wire caging and wire partition solutions for a variety of industries.
Wire caging is more versatile than any other type of barrier. It allows for uniform lighting, provides visibility, and does not impede fire suppression systems. Wire partitions direct and separate foot traffic, while keeping all personnel and visitors in the range of security cameras.
Want to learn more?  Visit our web page on Military, Government, and Law Enforcement uses of wire caging.
Call us at 919-742-3132 or visit our Contact us page today.