GIVE US A CALL
919-742-3132
---
Affordable Security
& Protection for Personnel, Inventory, Tools, Electronics, and more.
At SecurityCaging.com, our secure wire cage and wire partition systems deliver increased protection and safety for a large variety of applications..
Warehouse Storage: partition and secure valuable shipments with custom-built wire caging.
Limited Access: from factory floors and evidence storage to pharmaceutical compounding and drug warehousing, security caging can keep sensitive areas free of intruders.
High Technology: data center and co-location facilities require partitioned security areas while maintaining temperature, air circulation, and uniform lighting.
HVAC Security: from rooftop AC units to programmable controllers, wire cage security keeps valuable mechanisms and sensitive system controls safe.
Tenant Storage Lockers:: when apartment complexes add storage space in parking garages, wire caging is the perfect solution.
Custom Sized Wire Caging
Secure from Floor to Ceiling
Woven wire cages provide high-security in heavy duty applications, including DEA compliant storage. Our cages are typically 10-gauge wire in a 2"X1" mesh, welded onto a heavy frame and powder coated for durability and long-life. Heavy 2"X2" posts anchor the completed cage in place.
Our systems can be built to almost any height and shape needed. The same woven wire components that comprise the walls can be used to secure the ceiling. A variety of locking doors and gate systems are available.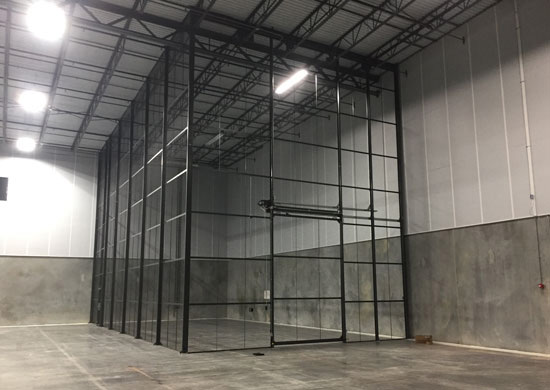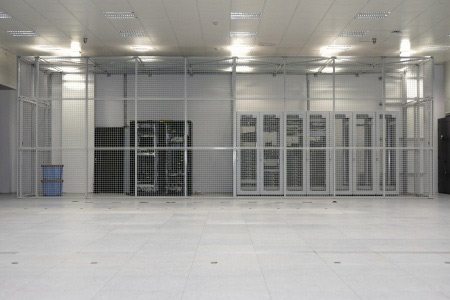 Easy Wire Caging Installation
Saving Time and Costs
We've designed our security caging components to use fewer parts, go together quickly, and combine in modular patterns that give our customers the highest level of flexibility while delivering high-security at an affordable price.
Everything you need is included in your order: posts, panels, gate(s), assembly hardware, and floor anchors. The completed assembly is professional in appearance and a daunting barrier to intruders.
A Reputation for Excellence
Is Our Success Story
SecurityCaging.com is a division of International Vault, Inc., a world supplier of modular vault solutions for over 37 years. Our reputation is based on delivering security products of exceptional quality, meeting GSA and UL Standards, as well as the needs of government, military, and police forces.
In bringing Security Caging to our world-wide clientele, our focus was to make the choice of our product the right choice – a secure, affordable, and durable investment.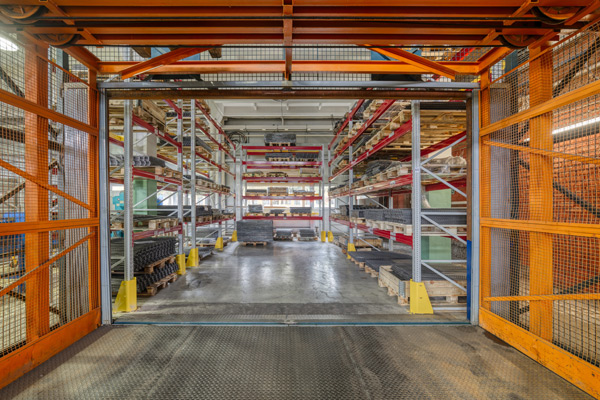 Enhance Safety
Make Security Caging a part of your industrial safety program
Our goal is to deliver creative solutions that enhance the security and storage needs of your business or organization.

Wire partitions are great for creating safety barriers between mechanized work cells (including robotic arms & welders) and traditional CNC stations. Wire machine guards shield people and property from damage.

A selection of hinged, double hinged, and sliding doors are available for use with our security caging, making safety access points that can be locked as needed.
Security caging allows for the free circulation of heat, air, and light while delivering a secure alternative to lock rooms and unventilated storage areas. Personnel can be in-sight and within voice call of others at all times.

Perfect for warehousing, securing inventory, data centers and co-location facilities, shared public workspace, and more.