---
Mezzanine Systems,

By SecurityCaging.com.
At SecurityCaging.com, we solve problems of storage, organization, safety, pilfering, restricted access, and more.
Our product delivers a strong deterrent to intrusion, is durable, and provides a high-end, professional appearance. SecurityCaging.com is always the right choice. When you don't want to leave security to chance, rely on the reputation of International Vault, our parent company, with almost 4 decades of experience supplying modular vaults and physical security solutions to clients, worldwide.
Mezzanine Systems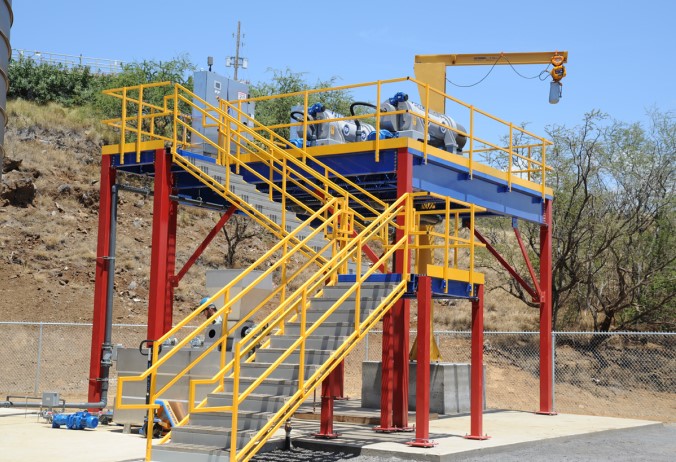 Intermediary flooring for warehouse and facility convenience
Increasing floor space within a warehouse or manufacturing facility can be tricky. Many companies think that in order to increase their storage square footage, a move to a new location or initiating an expansion is the only answer. Instead of relocating or suspending an entire operation due to construction, installing structural steel mezzanines can be a cost-effective alternative to add storage and usable space without inhibiting production. Inclusion of a structural steel mezzanine is a supportive, customizable option for warehouses, office spaces, and many other applications looking to increase their storage and usable space.
Engineered to adapt and accommodate
Adding mezzanines to a warehousing facility can be incredibly beneficial. Inclusion of a second floor will enable storage space for equipment, productivity of employees, and a way to organize your facility in a more strategic manner. Supported by steel posts, these mezzanine systems can turn any space into a two-story area capable of storing equipment, offices, and much more. Cost-effective and flexible, mezzanines are a great space creating addition to any industrial location. Each mezzanine system can be fully customized by shape, size, and color of powder coating.
Organizational, functional, and effective
SecurityCgaing.com offers mezzanine systems for a number of industries. From Warehousing to Cannabis, maximizing space and convenience for employees and executives is a must. Contact us today to learn more about how SecurityCaging.com can help you design and customize your ideal mezzanine system.