Safety and Health Factors
Wire Mesh Caging and Partitions
When it comes to storage and partition solutions on the warehouse and factory floor, wire mesh not only provides an affordable, durable, and reliable means of preventing theft and safeguarding equipment and merchandise, it also offers a number of health and safety benefits.
Best of all, wire mesh represents a modular, flexible approach that allows components to be disassembled and reassembled as needed in new configurations or new locations.
Environmental Safety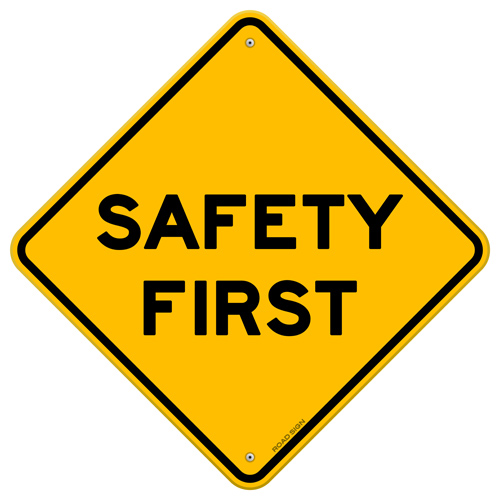 Wire mesh prevents the establishment of areas closed off from air circulation and environmental controls. Storage areas comprised of solid walls and enclosed spaces away from light and conditioned air can promote mold and mildew, which is both damaging to the materials it attacks and the workers exposed to mold spores and allergens.
Wire mesh caging and partitions also allow for the free access of lighting, heating/cooling, and -in the case of emergency- fire suppression by sprinkler or inert gas. Wire partitions direct and separate foot traffic, while keeping all personnel and visitors in the range of security cameras.
Physical Safety
In warehousing or factory environments where free-standing shelving is used, wire mesh partitions make excellent backing for equipment and product shelves, preventing accidents and the injuries caused by falling materials.
Wire mesh partitions can be used to separate workers from the travel paths of pallet trucks, forklifts, and other vehicles on the facility floor.
Wire mesh caging is often used to create machine guards and to create robotic work zones, separating workers from exposure to moving parts or heavy mechanical arms.
Wire cages can include secure doors, wire ceilings be configured to stand-alone or be integrated with existing walls and ceilings.
How Security Caging Can Help
At Security Caging, we deliver custom wire caging and wire partition solutions for a variety of industries. Our wire partitions and caging can be found in parking garages, public transit stations, machine shops and factories, amusement parks, college campuses, churches, police, prisons, and military installations, as well as gymnasiums and stadiums.
Wire caging is more versatile than any other type of barrier. It allows for uniform lighting, provides visibility, and does not impede fire suppression systems.
Want to learn more?  Visit our web page on Guard Rails and Hand Rails for more safety related uses of wire caging.
Call us at 919-742-3132 or visit our Contact us page today.