Security Caging for Government, Military Use
Many branches of the United States military, as well as federal, state, and local governments rely on wire mesh caging for both protection and containment. Preventing conflicts or other potentially dangerous situations from occurring, especially in high-security government or military areas, is crucial.
Did you know all government and military-owned caging systems are required to meet strict federal guidelines set forth by the U.S. General Services Administration?
Secure Solutions for All Services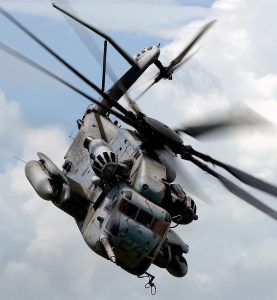 All public service offices, from the U.S. Army to the Department of Housing and Urban Development, rely on extra security measures, such as wire mesh caging, to keep their employees, assets, and sensitive information safe from potential threats.
Marine, Navy, and other military bases often require caging areas for secure storage of government-issued weapons. Military branches also regularly need to ensure safe containment of prisoners, increasing the need for solid caging.
Customs and Border Patrol agents rely heavily on security solutions, as storage for confiscated items and temporary detainment are quite common. Qualities of optimal military and government caging include:
Custom design for specific security needs.
Maximum strength for protection of employees, property, and detainees.
Appropriate visibility of items or persons in containment.
Enhanced durability for accident, injury, and theft prevention.
The General Services Administration requires regular inspections and testing of those security measures, in order to ensure their strength and stability.
Strong, Solid Caging Options
Military branches and government officials prefer wire mesh caging for a variety of reasons, including the level of difficulty that comes with attempting to breach its many woven links. Would-be intruders think twice before attempting to raid a military or government storage area where wire caging is in place.
Other benefits of using wire mesh caging in government and military facilities include:
Reduced vulnerability, even against sledgehammers or other weapons.
Allowance of high visibility and sound.
Works in conjunction with smoke, carbon monoxide detectors, and security cameras.
Adaptability for free circulation of lighting, HVAC and fire suppression.
Compliance with the U.S. Drug Enforcement Administration.
How Security Caging Can Help
At Security Caging, we deliver custom wire caging and wire partition solutions for a variety of industries.
Wire caging is more versatile than any other type of barrier. It allows for uniform lighting, provides visibility, and does not impede fire suppression systems. Wire partitions direct and separate foot traffic, while keeping all personnel and visitors in the range of security cameras.
Want to learn more?  Visit our web page on Military, Government, and Law Enforcement uses. For modular, mobile military vaults, visit our page Pre-Assembled Modular Vault, Armory on our International Vault website.
You can also call us at 919-742-3132 or visit our Contact us page today.