GIVE US A CALL
919-742-3132
---
Data Center and

Server Farm Security Caging
At SecurityCaging.com, we offer solutions in storage, organization, safety, restricted access, and more.
---
Designed with modular customization in mind, our wire partitions are ready to be what you need them to be. Our panels are stackable, providing for fast installation and a building block approach. These systems are secure, with bolts accessible only from the inside and flexible, able to be assembled in single wall, two wall, three, and four wall configurations.
Security Caging for Secure Data and IT Storage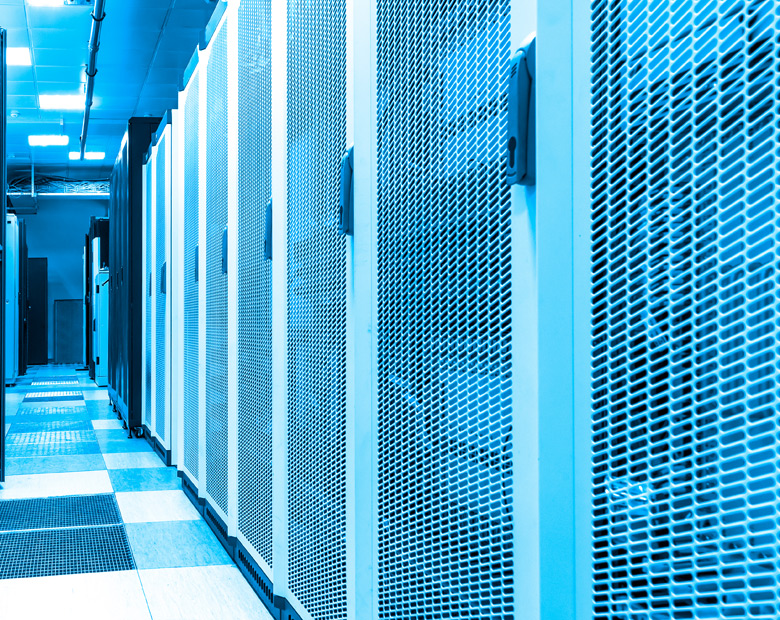 Data Centers and Server Farms
Warehouses specifically created for housing enormous amounts of data are rapidly increasing in popularity. Incorporation of everyday cloud storage and the constant evolution of technology, these "farms" are essential for large companies to gather, process, and share solutions from the interpreted data to elicit high volumes of usable information. Considering the vast information collected and stored in these facilities, the equipment that stores all of this data is not in short supply.
Many of these large data farms are home to several companies collecting various types of data and sensitive information. In order to accommodate all of these different servers, separation of each server cluster is necessary. Each of these pieces of equipment requires a number of other features, including cooling mechanisms and other network resources,  to stay efficient and effective. Ensuring the proper storage of the several components used to store all of this information is of utmost importance to large data and information hubs.
Incorporating Security Caging
Housing all of the hardware associated with a server farm is space-consuming and can become easily disorganized if not designed efficiently. Incorporating wire caging into data center systems is useful for organizing and securing the various hosting sites found within each farm.
Server security cages can be used to divide various data hosting sites into sections in order to accommodate several different networks and equipment into one farm. All systems are easy to reconfigure and adjust depending on the dynamic needs of the facility.
Electronic Entry
Access to areas of these facilities by means of electronic access can be a great addition to any security caging system, especially one securing sensitive information. Record of each individual entering a specific area of a data center may mitigate unauthorized access and reduce data breaches. Increasing awareness of the traffic in and out of a certain area of a server farm is easily achievable by installing a wire security caging system with electronic entry. Incorporating high-tech features into your security caging system is a great way to manage and protect your valuable assets.
Contact Us Today!
Contact Us to learn more about how SecurityCaging.com can provide turnkey security solutions for your data center!