---
Security Caging

for any industry, anywhere.
At SecurityCaging.com, we solve problems of storage, organization, safety, pilfering, restricted access, and more.
Our product delivers a strong deterrent to intrusion, is durable, and provides a high-end, professional appearance. SecurityCaging.com is always the right choice. When you don't want to leave security to chance, rely on the reputation of International Vault, our parent company, with almost 4 decades of experience supplying modular vaults and physical security solutions to clients, worldwide.
Welded Wire Mesh
Heavy Duty and Adaptable
Welded wire mesh is a versatile option for several applications. From DEA caging to interior security partitions, welded wire security caging provides superior protection for any industry. Framed and available in a variety of sizes and options, welded wire security caging is sure to protect.
Industries that rely on Welded Wire Mesh solutions:
DEA enclosures
Data Center Cages
Driver and Access Cages
Robotic and Machine Guarding
Interior Security Partitions
Tool Cribs
2″ x 2″ Welded Mesh
Panels are available in both 10-gauge and 6-gauge welded wire mesh fabric. Standard panels available in one-foot increments, up to 10′ wide and 5′ high. Constructed in a 2″ x 2″ welded wire mesh pattern, these panels are welded securely into a 1-1/4″ x 1/8″ thick full-angle frame. These panels are versatile and can be used as cage walls, transoms above hinge and slide doors, as well as ceilings.
While standard panels are adaptable to fit your space, sometimes custom-sized panels are required. Various infill panels, window guarding, and other aspects of these welded wire mesh panels can be customized to fit any existing space. Angle clips (1-1/2″) are provided for attachment.
Doors
Standard hinge doors are available in either 3′ or 4′ widths. Bi-parting hinge doors are available for doors that exceed 5′ in width.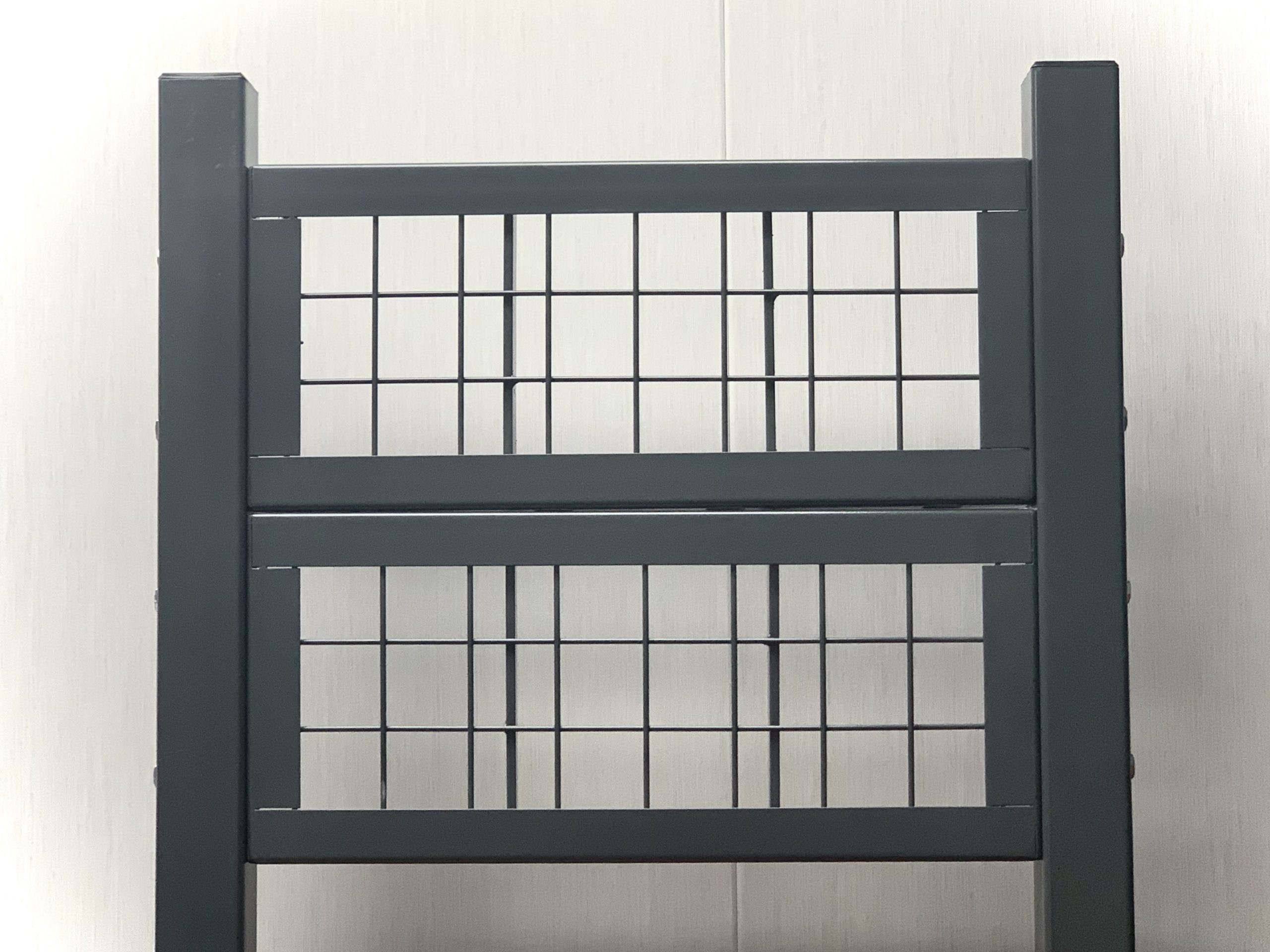 Slide doors are available in a wide range of sizes.
All doors come with standard mortise style cylinder lock. Other options include:
Padlock Hasps
Magnetic Locks
Electronic Strikes
Push Bars for Emergency Egress
Self-Closing Devices
Posts
14-gauge 2″ x 2″ square tube drilled with a series of 7/16″ diameter holes on all four sides to accept hardware to connect panels and doors
Standard heights are 8′-2″ and 10′-2″, allowing for a 2″ sweep space between the base of the panels and floor
Posts are welded to the center of a 2″ x 7″ x 1/4″ steel flat base plate

Base plates are punched to accept two 3/8″ diameter anchors. Additional base plate sizes and configurations are available upon request
Growth Plates
Sometimes measurements are not exact. Including growth plates to be installed between existing walls to eliminate gaps is a great way to ensure the perfect fit of your security caging system.
2″ wide steel channels bolt directly to panels, posts, and ceiling panels to offset 2″ of natural growth created by square posts
Growth plates can also be specified to fill sweep space below panels and doors for heightened security
Our expert design, engineering, and installation crews are ready to secure your business, no matter the application. Contact us  or call 919-742-3132 to discover the endless security caging options to outfit your facility!