---
Pallet Rack Safety Systems,

for increased warehouse protection.
At SecurityCaging.com, we solve problems of storage, organization, safety, pilfering, restricted access, and more.
Our product delivers a strong deterrent to intrusion, is durable, and provides a high-end, professional appearance. SecurityCaging.com is always the right choice. When you don't want to leave security to chance, rely on the reputation of International Vault, our parent company, with almost 4 decades of experience supplying modular vaults and physical security solutions to clients, worldwide.
Pallet Rack Safety Systems
SecurityCaging.com offers a wide variety of secure storage products. From wire mesh partitions, to military grade TA-50 storage lockers, our industry versatility equips us to offer turnkey solutions for any project. We strive to increase the secure storage and organize your entire operation through combination of various caging aspects. No matter if your project requires custom or standard products, we will tailor a turn key solution to exceed the needs of your application.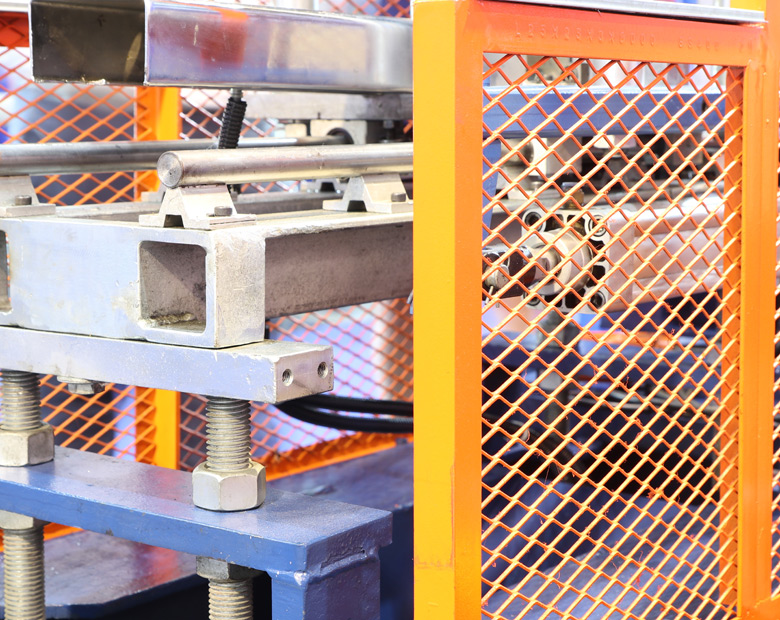 Pallet Rack Safety Systems are designed to protect employees and various warehouse equipment from falling off industrial shelving. These wire mesh panels are secured directly to the existing pallet uprights and help to mitigate dangerous situations caused by falling merchandise or equipment.
By adding these small additions to existing pallet racks within your warehouse or manufacturing facility, you can increase the peace of mind of employees and managers, as well as the safety of your equipment.
Call 919-742-3132 to learn about incorporating pallet rack safety systems into your safety regimen!
Protect your warehouse
Attaching directly to your existing pallet racks, these safety systems will protect employees, equipment, and stored products from falling onto the warehouse floor. Bolted onto the uprights, these panels create a strong barrier securing all items on the pallet racks.
Every warehouse strives to prevent accidents. By installing Pallet Rack Safety Systems into your regimen, you are promoting the safety of workers, visitors, and equipment during every day operations.
Crafted by 2″ x 2″ ten gauge welded wire mesh steel, these barriers are strong enough to secure any item on a pallet rack. Their frame is composed of a welded 1 1/4″ x 1 1/4  by thirteen gauge steel angle. These panels have pre-drilled mounting holes in order to flush mount or offset brackets for overhanging pallets.
Panels are offered in 4′ or 5′ standard sizes, but custom sizes are also available.
Contact SecurityCaging.com to learn more about how Pallet Rack Safety Systems can increase the safety of your company's warehouse or manufacturing facility.