---
Tool Cribs,

by SecurityCaging.com.
At SecurityCaging.com, we solve problems of storage, organization, safety, pilfering, restricted access, and more.
Our product delivers a strong deterrent to intrusion, is durable, and provides a high-end, professional appearance. SecurityCaging.com is always the right choice. When you don't want to leave security to chance, rely on the reputation of International Vault, our parent company, with almost 4 decades of experience supplying modular vaults and physical security solutions to clients, worldwide.
Tool Cribs
Several industries require storage solutions for equipment and tools. Modular security caging is customizable and allows for expandable and reconfigurable space. Installing a wire mesh security cage will assist in protecting assets, limiting traffic, and controlling access to various tools and necessary equipment used within your facility. Call SecurityCaging.com to get started, 919-742-3132.
Customizable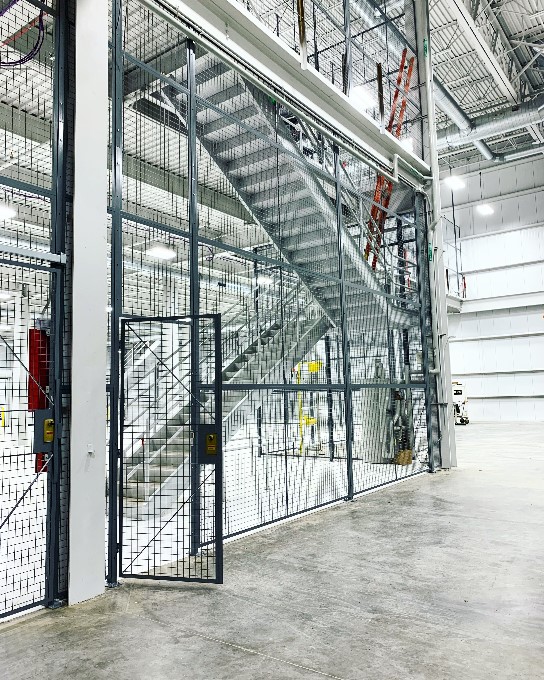 Various sizes of tool crib systems are available. Whether you are seeking a 10′ x 10′ cage or a 50′ x 50′ system, our wire mesh caging is versatile and customizable to meet the needs of your facility. Modular design allows for expansions and reconfigurations of the system to best serve the space. Various lock and door options are also available.
Easy Integration
Wire mesh security cages are a great option for protecting assets, visually deterring theft, and increasing organization. By allowing for free air circulation and light, wire mesh caging is easily installed and integrated into your facility. Eliminating the need for additional wiring or HVAC, security caging is a cost-effective addition with benefits.
Unlimited Options
SecurityCaging.com works around your facility. Field modifications and other adjustments are possible with wire mesh products. Whether building columns or other obstructions interfere with the desired location of your wire mesh cage system, our expert installers can ensure a perfect fit. Read more about our ability to customize and field modify!
Contact us or call 919-742-3132 to learn more about our Tool Crib Systems!